I host calligraphy workshops for beginner and intermediate level students. Due to the craziness of covid, I'm not doing any group workshops at the moment unless privately arranged. I'm happy to do private lessons from ages 9 and up. Contact me if you'd like to discuss a program.
Past workshops:
December 7th, 2021, Festive Flourishing
My first workshop in Bozeman!
Excited to host this fun workshop of flourishing fun and holiday card making.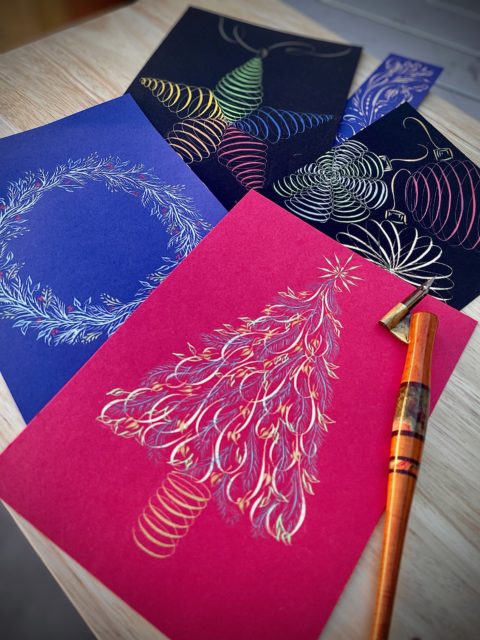 Link for more info:
https://www.biomeslowcraft.com/event-details/a-festive-flourishing-calligraphy-class
Saturday, April 24th, Beginner's Copperplate
Join us for a nice afternoon, learning the art of pointed pen calligraphy. This workshop will go over the foundations of Engrosser's (Copperplate) script. We will go over all you need to know for the lowercase alphabet to continue your practice at home and hopefully for years to come!
This workshop will be three hours, with as many breaks as you need.
Each student will get:
An oblique penholder
A writing nib
Ink and inkholder
Practice worksheets
A workbook to take home and continue practicing
2 cocktails!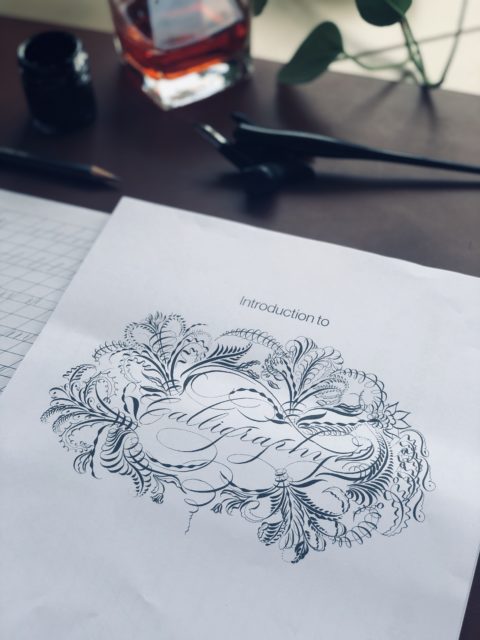 The price is 2500 THB all inclusive and a 500 THB deposit is required.
Cash or bank transfer only.
Hope you'll join us!
at Soul Food Mahanakorn – email Candirce.rin@gmail.com to book!
Sunday, April 25th, 2021
An afternoon in Chinatown with brush pen and card creations. Write your own thank you notes, birthday cards, with your own flourishes and designs.  We'll go beyond the basics and learn how to turn your pieces into vibrant keepsakes.
Two pens included, nice quality paper to work with, and a workbook to bring home for more practice.
At Mesa 312 from 4-6pm. 15oo THB. Complete beginners welcome!
contact Mesa312bangkok@gmail.com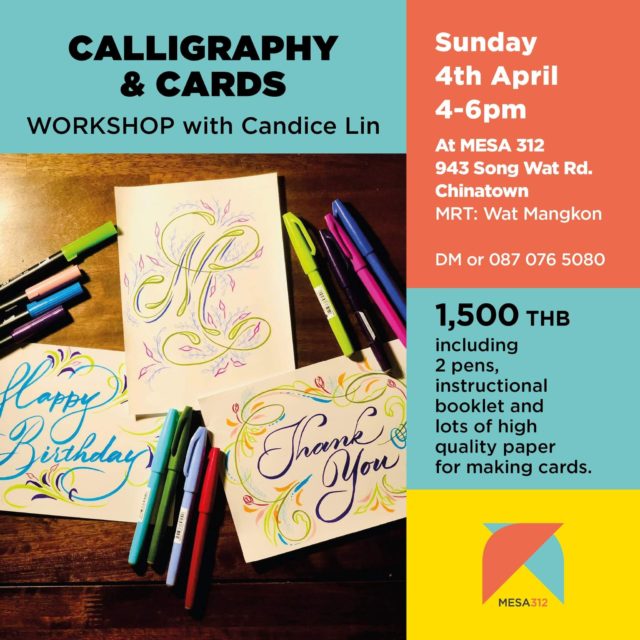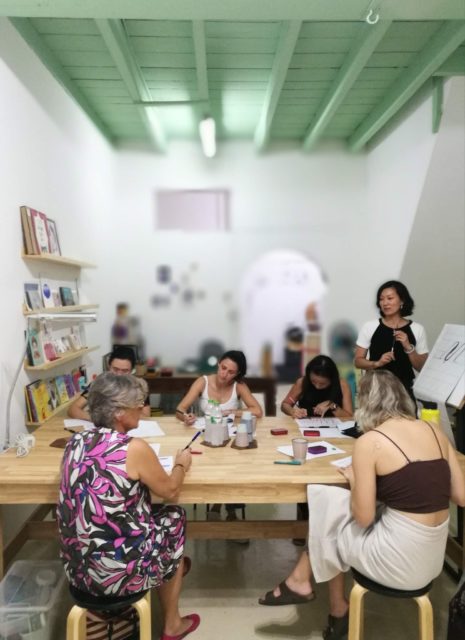 Past classes