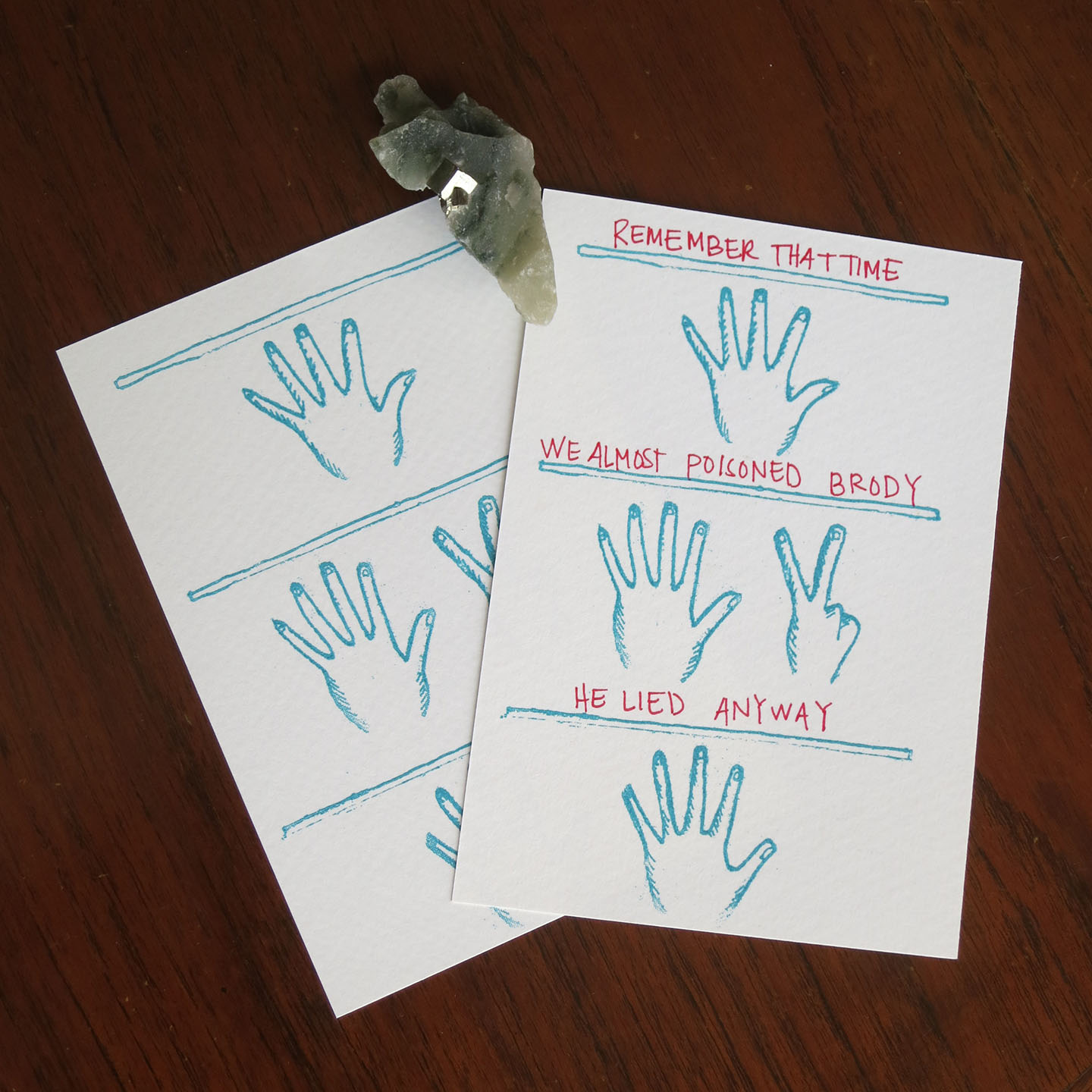 Who doesn't love a nice haiku?
You can get this card here.

This is a hand-drawn and hand-screened card.
In teal ink.
And you can be the poet and add your own Haiku.
Or if you have one, we can hand-letter it for you.
(The card pictured has a haiku written in red, the card does not come with a written haiku!)
Paper is 250 gsm. White cotton.
Card size is 4″6″.
Envelopes to choose from are Brown, Purple, and Gold.
Will ship to anywhere you'd like! Shipping from Thailand